Spraying & Fertilisation
Pumps, filters and connectors
Longevity
Piston-diaphragm pumps are easy to use, especially during start-up. Their diaphragm, in DESMOPAN material, is resistant to most crop protection products and fertilisers preventing premature pump wear.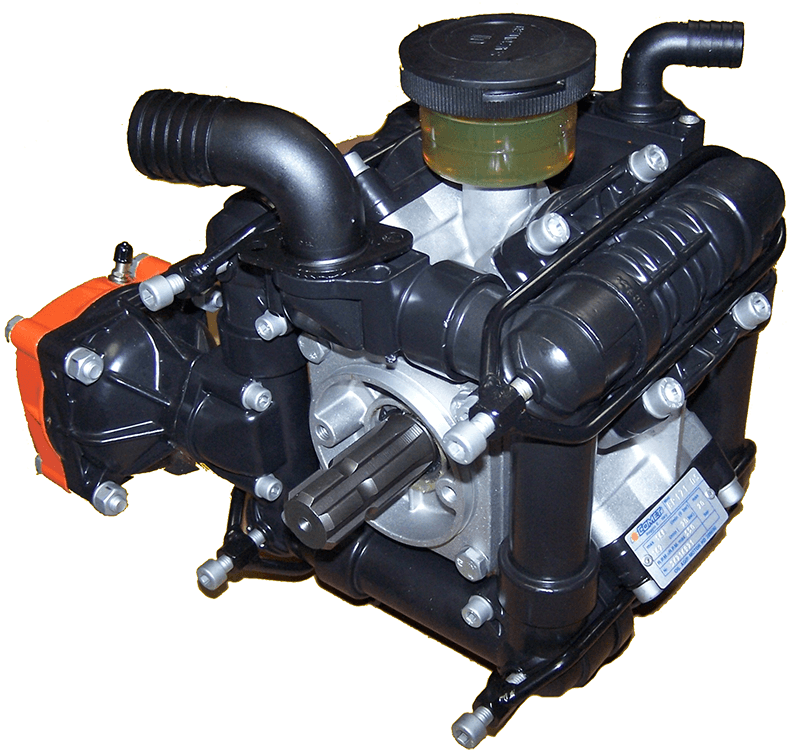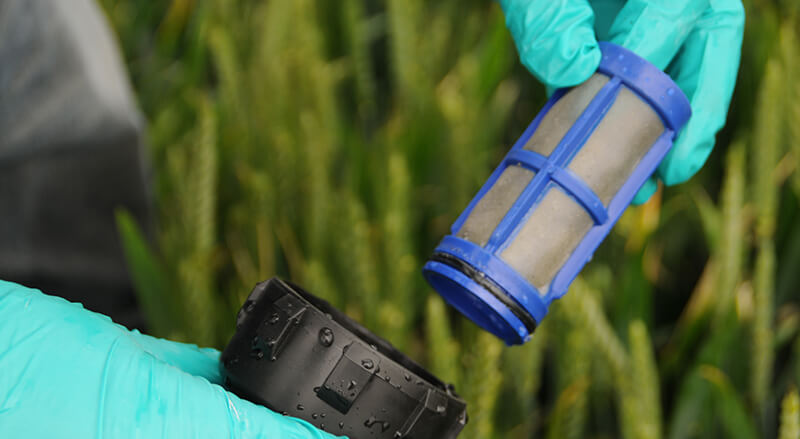 Precision
Spraying filter design (pressurised for backflow and sections) is perfectly adapted to spraying. The filtering mesh for the nozzle and stainless steel material greatly reduces nozzle blockages.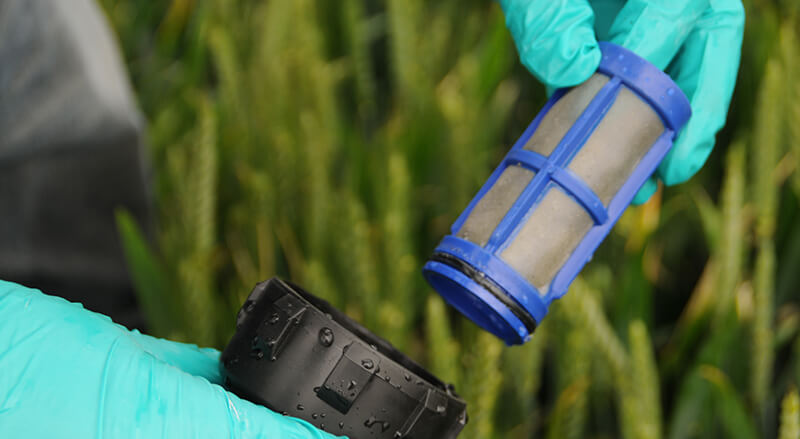 Safety
Boom supply connectors play an important role. They have to withstand the different pipe positions during the hydraulic sequences of the boom.
They also act as antifreeze for the boom and protect the different sprayer components in the event of a freeze.
Nozzles and spray bars
Longevity
Nozzles come in different materials. Among the materials, we recommend ceramic nozzles for a longer life and better application precision.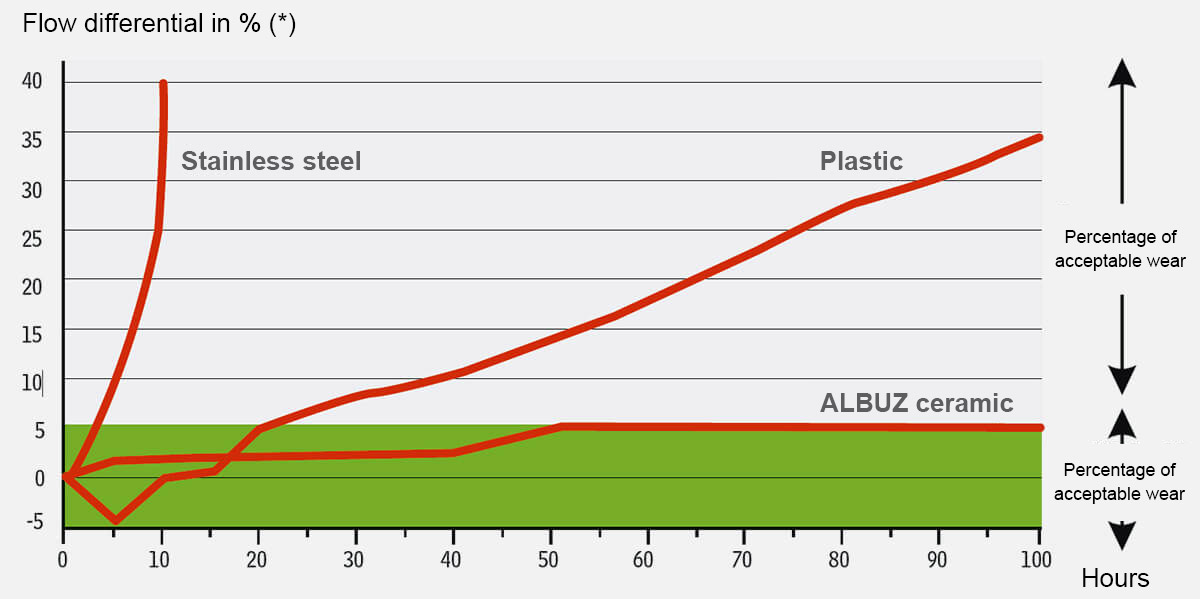 (*) Flow differential due to wear in % - Test in accordance with NFU.26.110 equivalent to ISO 5682-1
Versatility
KUHN sprayer spray bars are all to ISO standard in terms of nozzle dimension. They easily and quickly adapt to many types of nozzle on the market.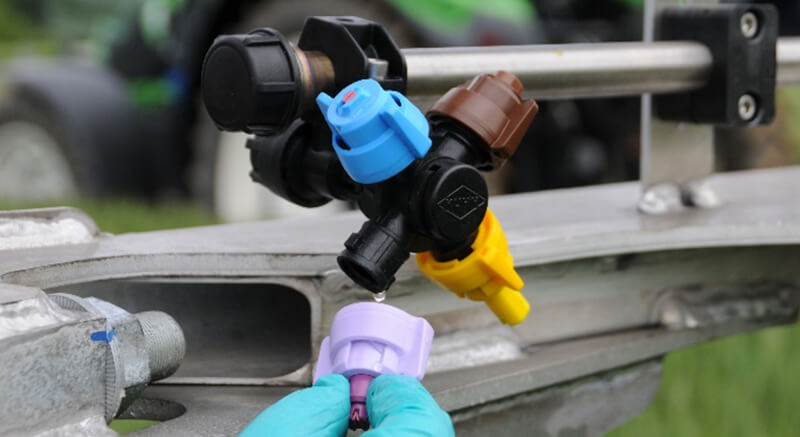 Vanes
Longevity
Distribution vanes are made of in stainless steel. They play a very important role in fertiliser spreading quality. They must therefore withstand corrosion and wear to provide long-term operating quality.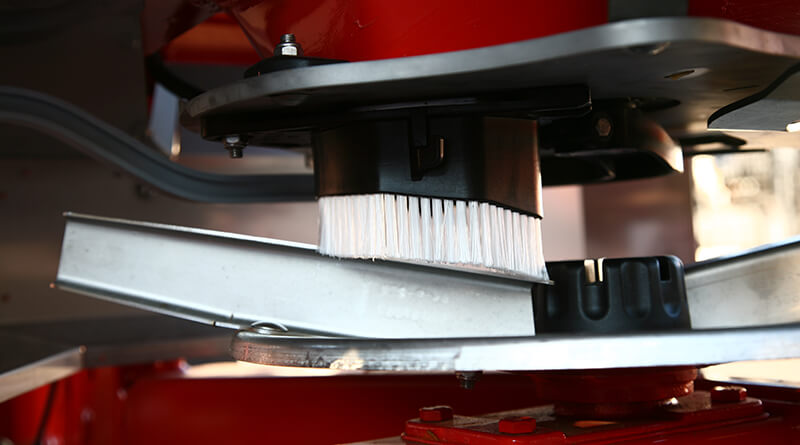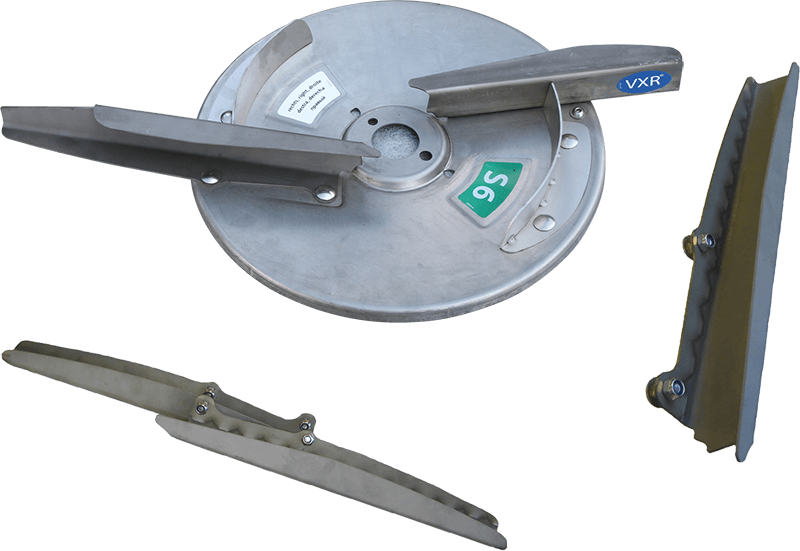 Carbide Option
Vanes can be tungsten-carbide coated (VXR). This makes them resistant to wear in intensive conditions and with strong fertilisers.