Vineyard, orchard and market gardening
Become an expert in your crops!
Become an expert in your crops!
Whether you are a winegrower, arborist or market gardener, your operation is unique. Versatility, reliability and robustness are all important with machinery to help you to reach your production goals.
Become the expert in your crops with KUHN and discover the range of farming equipment for vineyards, orchards and vegetable crops. We aim to meet your requirements in terms of tillage, fertilisation and shredding.
0
million hectares
World vine growing area
0
billions
Wine bottles consumed*
We consume over 1000 bottles per second worldwide!
In 2018, the world's wine growing area counts 7.4 million hectares. 292.3 million hectolitres are produced worldwide in 2018, of which 54.8 by Italy. 32 billion bottles of wine consumed worldwide in 2018, or 246 million hectolitres of wine. 70% of world production is consumed by 10 countries, while 63% of the world's wine consumption is distributed by Europe.
* Know your limits. Please consume alcohol in moderation.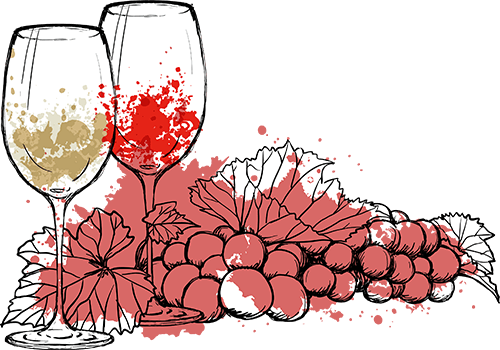 0
million hectares
Tree growing area
Meanwhile, orchards have become sparser…
After several years of overall decrease of the area, in 2017 a survey showed an area of 1.3 million hectares in Europe, 0.4% more than in 2012. 37% of the surface are apple trees, 20% orange trees and 15% peaches and nectarines. Citrus fruits cover only 11% of the surface. Spain is home to about 1/3 of Europe's fruit tree surfaces, followed by Italy and Poland.
Record growth in vegetables and market gardening
The average vegetable production from 2001 to 2010 was 54% higher than in 1991-2000. The Central Asian and European regions alone produced 136 million tonnes of vegetables in 2010. The most important producers being Turkey, Italy, Russia and Spain.
0
million tonnes
Vegetable production in Central Asia and Europe
Consult also...
My

KUHN

Service platform available 24/7.

Service platform available 24/7.

Free subscription as of today in our new customer area and discover how MyKUHN facilitates your daily work and managing your KUHN machine fleet.
Genuine KUHN Parts
Don't let a breakdown interrupt your operations.
Our ultra-modern production tools guarantee original spare parts that defy time. Do you need a spare part fast? With KUHN SOS order, you benefit from express delivery 7 days a week/ 362 days a year.