Home ♦
Balers and wrappers
KUHN balers and wrappers are dedicated to their purpose; baling and wrapping without compromises. Field performance, bale density and crop quality are fundamental to the profitability of every baling and wrapping operation. The unique features and innovations like the INTELLIWRAP and e-TWIN wrapping technologies and the TWINPACT double plunger system make a real difference.
KUHN offers the most efficient and versatile range of balers and wrappers available for the market to suit your demands.
Make savings in wrapping: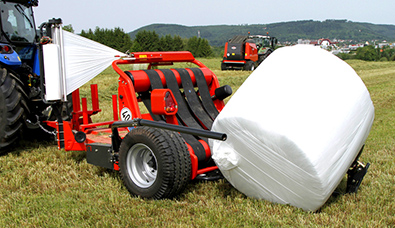 KUHN Wrappers
Film, Net and Twine Calculators
Check our KUHN Net, Film and Twine calculator to estimate your yearly volumes crop packaging products to be purchased.
RW –10 SERIES e-TWIN
e-Twin Calculator
Check out how e -TWIN technology can bring cost efficiency for your wrapping business.