Tillage
Excalibur® Blades
Excalibur® VT Vertical Tillage Blades
Excalibur VT blades are designed to wear on both sides of the blade, allowing them to maintain a sharp edge over time. The shallow angles on the blades prevent soil roll and inversion.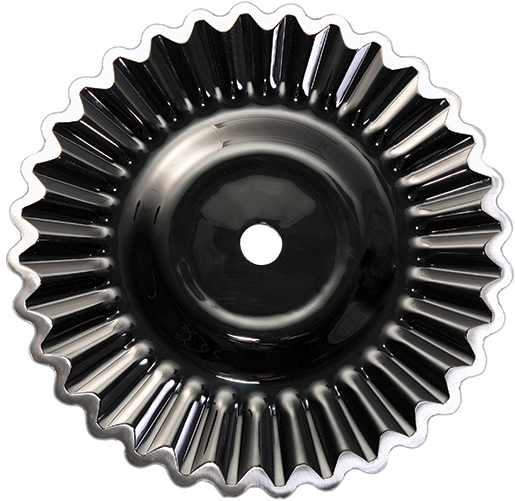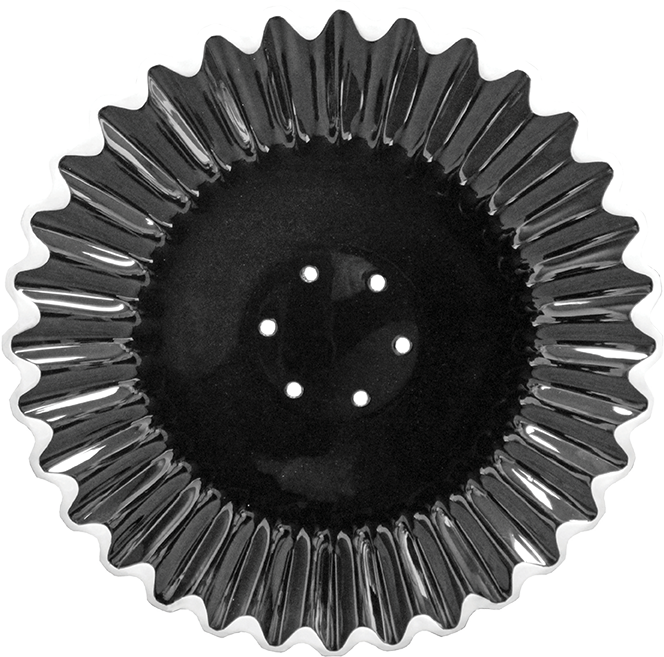 Excalibur® CT Blades
Each blade arm uses a horizontal and vertical compound angle to maximize soil movement and blade penetration. These blades use a 6-bolt pattern for each maintenance-free bearing hub.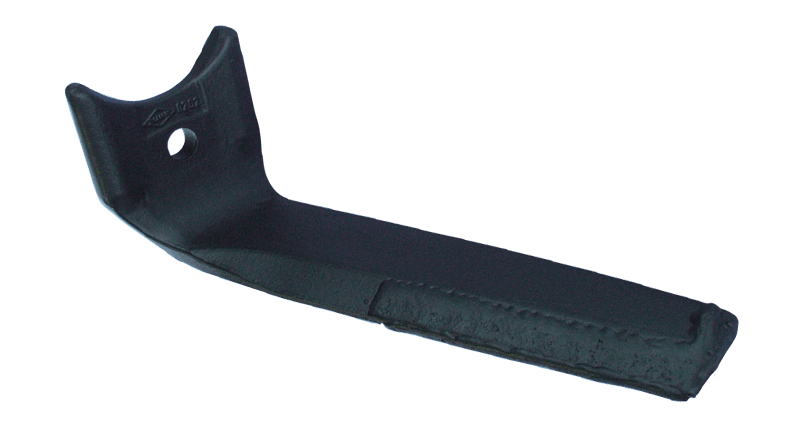 Double K ® Points
Double K Cast Chromium Carbide 2.5" Straight Ripper Points
The Double K 2.5" straight ripper points weigh 22 pounds versus 16 pounds for former 2.5" fabricated points with a welded cap. The recessed pocket eliminates wear on the mounting bolts.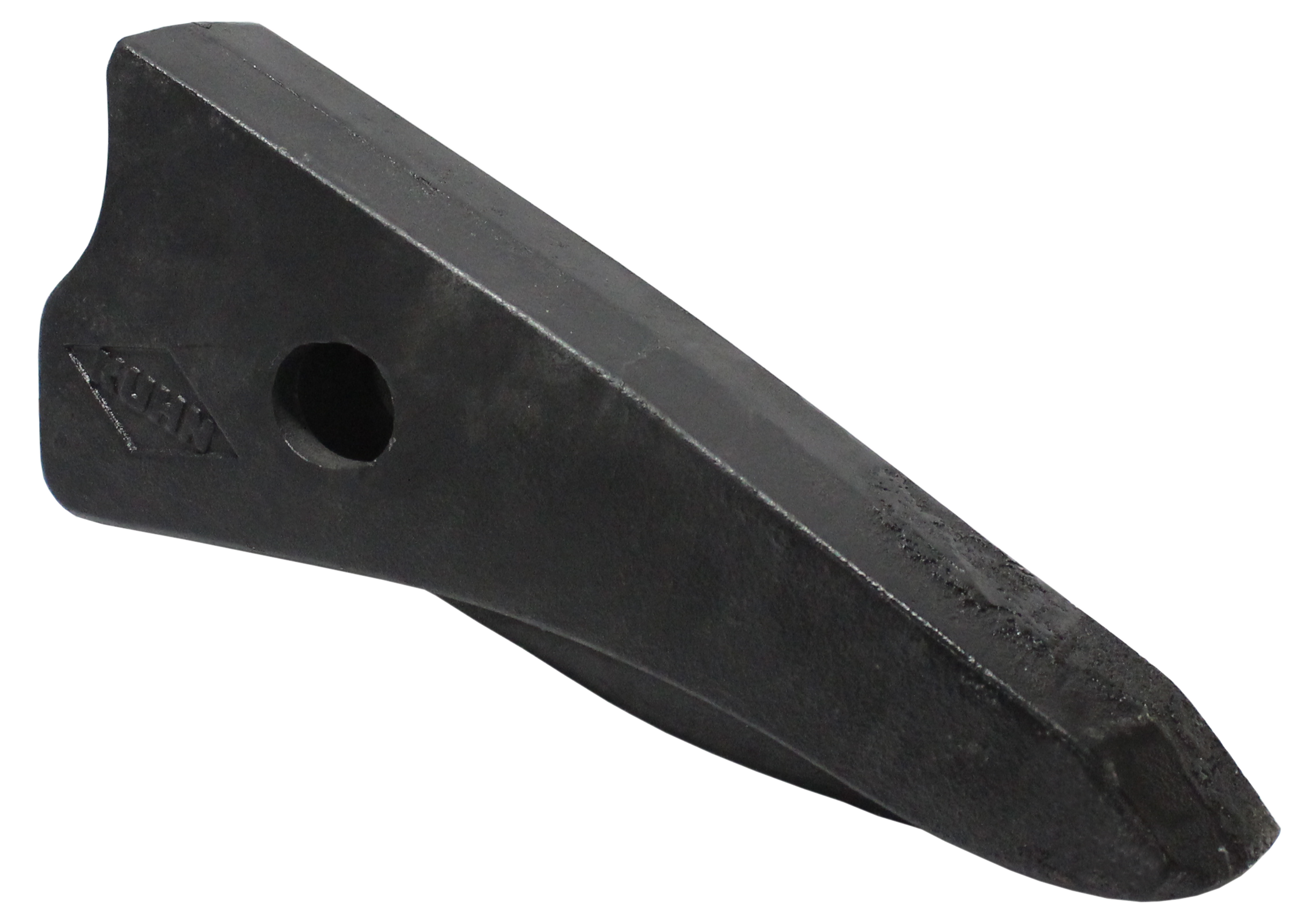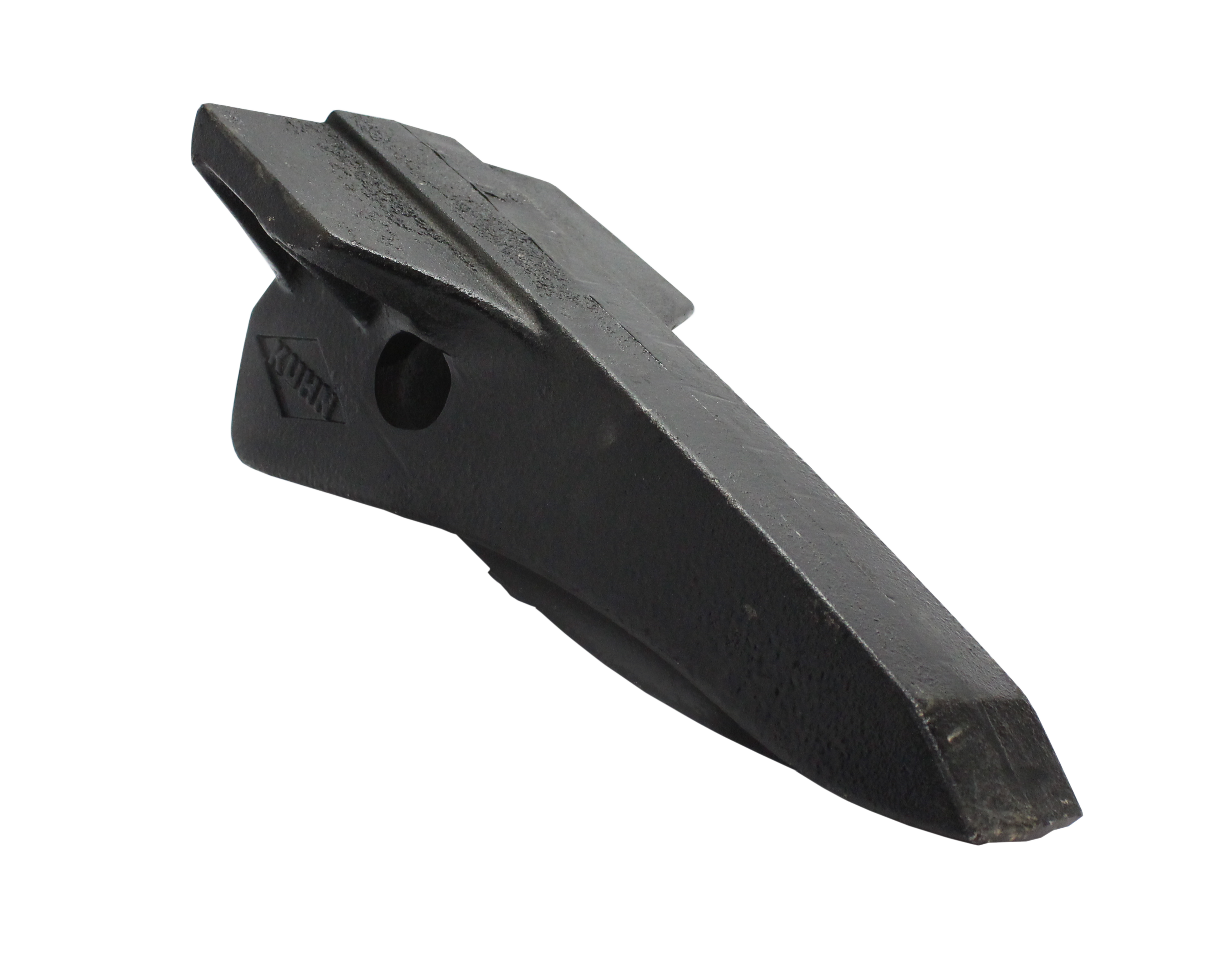 Double K Cast Chromium Carbide 7" Wing Ripper Points
Double the wear life of the prior KUHN Krause Dominator® fabricated steel and carbide capped ripper points. The solid casting increases the points' durability in rocky conditions versus a welded, carbide cap style where caps can be broken or lost.
Double K Cast Chromium Carbide 7" Wing Chisel Points
Double K 7" wing chisel points provide increased seedbed soil fracture over standard 4" twisted shovels and a more level seedbed. The hard surfacing is not required for extended wear and they are typical of steel points.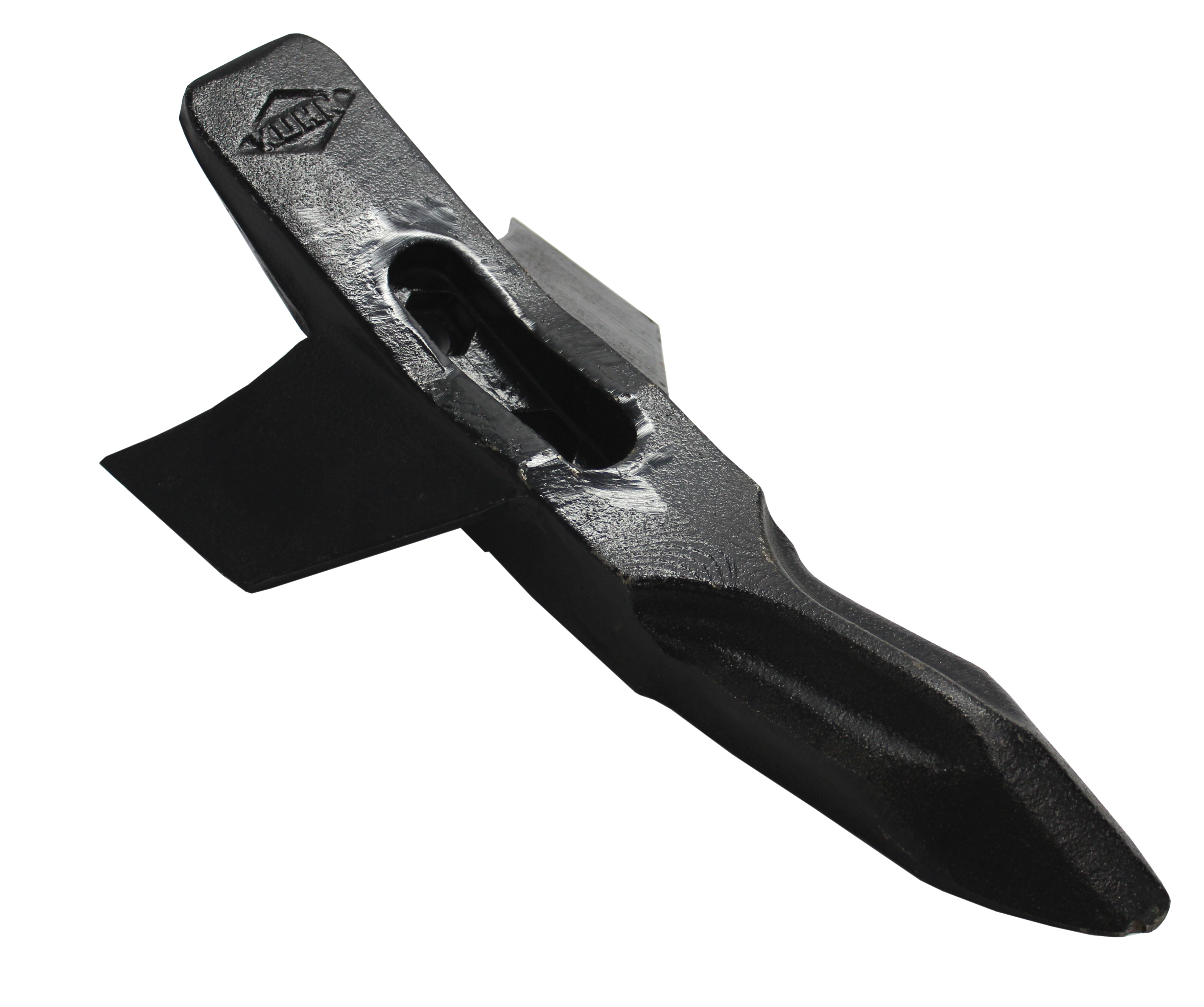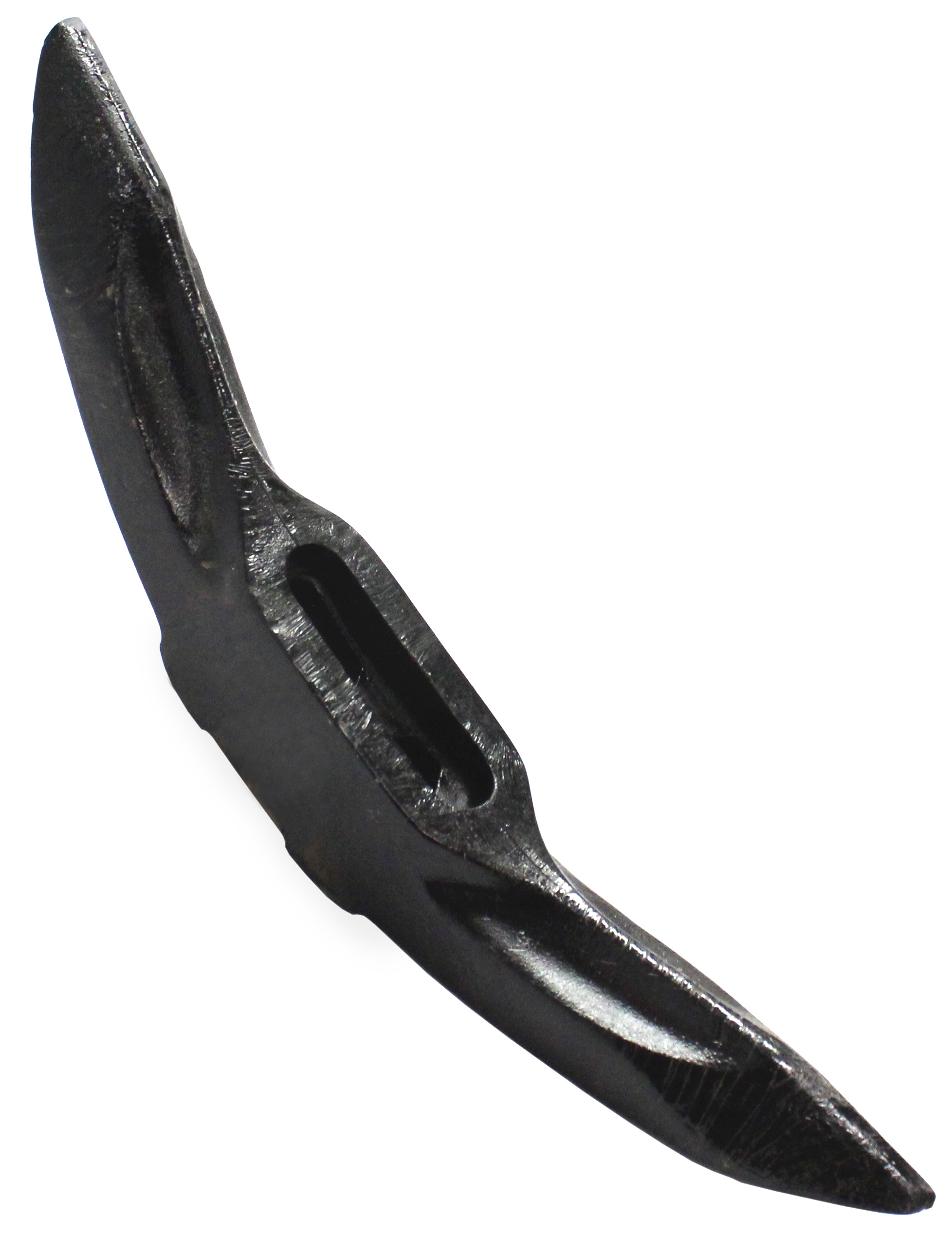 Double K Cast Chromium Carbide 2" Reversible Straight Chisel Points
The 2" reversible straight chisel points weigh 12 pounds versus 6 pounds for 2" reversible forged steel points. The recessed pocket eliminates wear on mounting bolts. There is no more mounting with plow bolts that can "slip and turn" when attempting to remove them.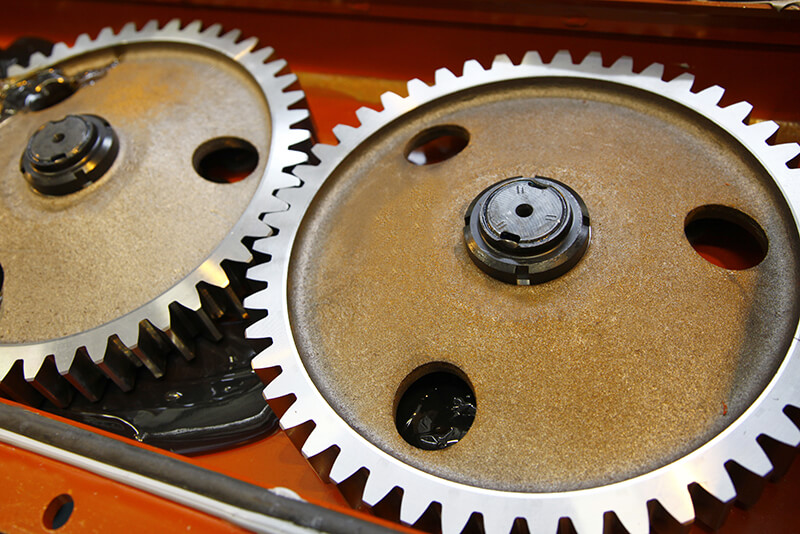 Power Tillers Blades and Rotors
Longevity
Rotors can be equipped with L-blades and C-blades. They have been designed to maximize strength.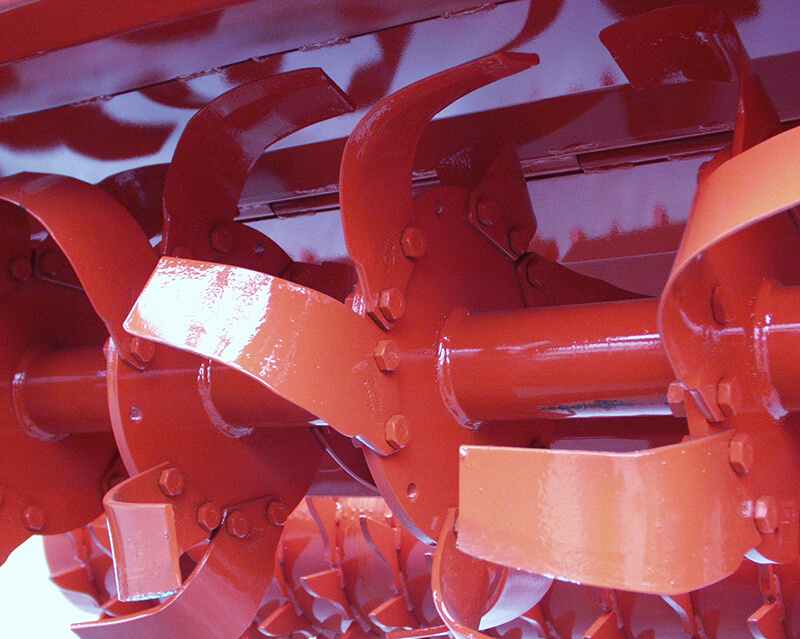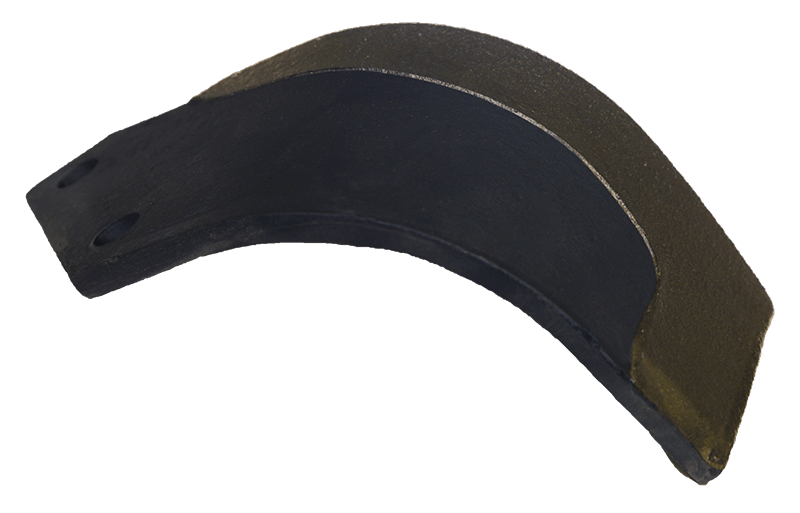 Coated blade
Carbide Option
Some blades also use or incorporate tungsten carbide. They are made from boron steel which is treated then coated.
Tungsten carbide-based coating is applied to the upper side of the blades. A one millimeter thick layer triples the lifespan of the blades. It provides the best combination of resistance to wear and impacts.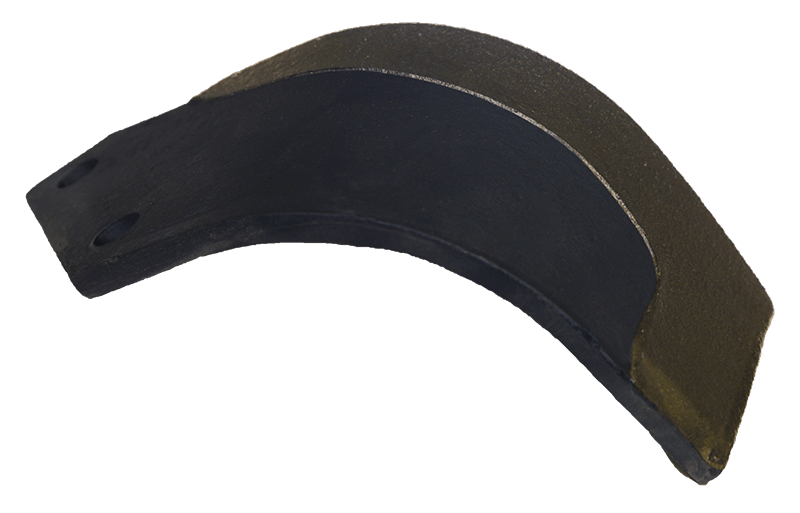 Coated blade
Versatility
With the CultiPlow and the CultiTiller, KUHN blades are very easy to fit and remove.
Some blades are made of tempered boron steel and have a carbide coating.
---
CultiRotor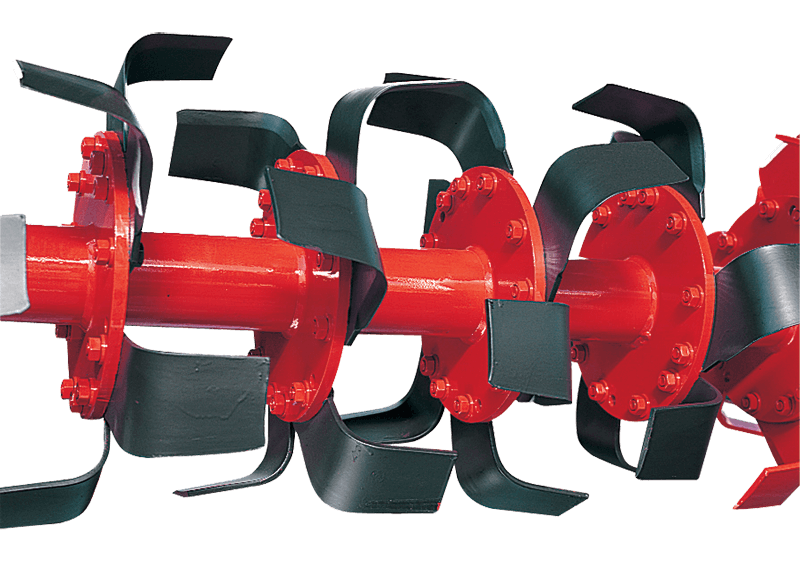 The L-blades have a square opening angle for working on any type of land, hard wearing, shallow inter-row work, pasture and alfalfa fields.
The C-blades present an open angle, reduced power requirement, are effective in wet conditions and for seedbed preparation, and offer a very good incorporation of plant residues.
---
CultiPlow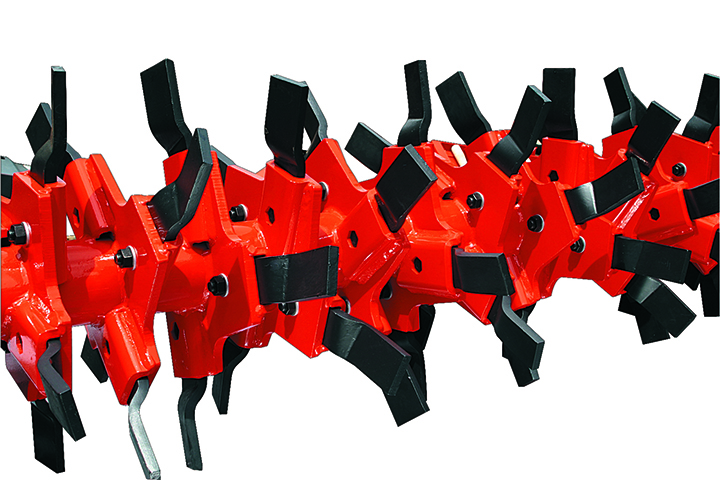 The high density and trailing blade position of the CultiPlow rotor maximizes the crumbling and reduction of soil clods while limiting the risks of clogging the rotor. The left and right angles of the blades provide good soil leveling by moving soil side-to-side.
---
---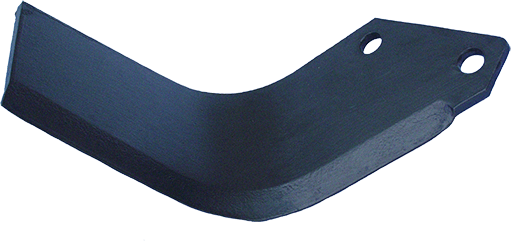 L-blade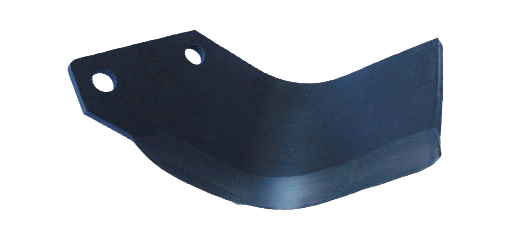 C-blade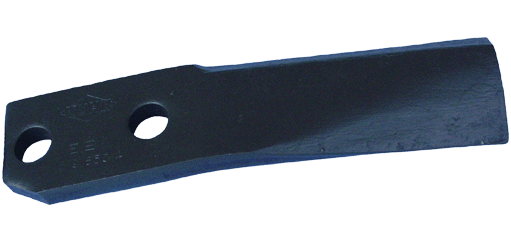 Standard blade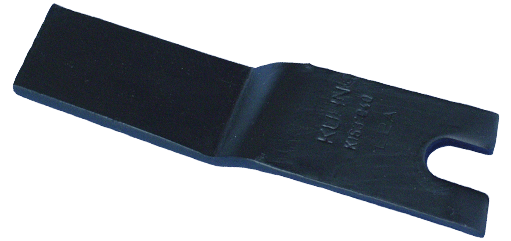 Easy-Fit blade
CultiTiller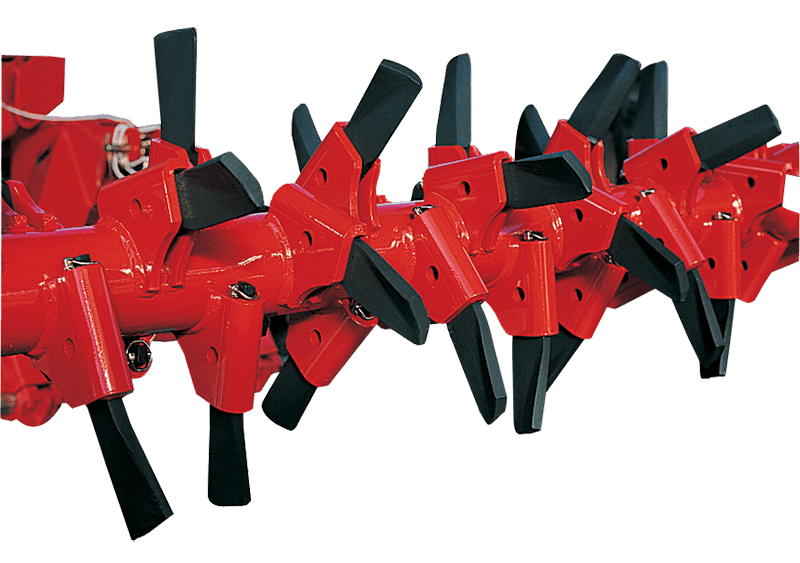 Blades provide maximum coverage of the worked area, as well as significant penetration. They are ideal in wet conditions and rocky soils.
The leading position of CultiTiller rotor blades lifts and cuts. Left and right-angled blades provide good soil leveling by moving the soil from side-to-side.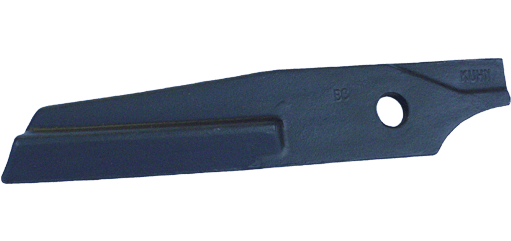 The Fast-Fit system for blade attachment, is available with forged and angled models, is exclusive to KUHN. Secured with a single lynch pin, tines are replaced and perfectly secured in just a few minutes.
Longevity
KUHN power harrow Fast-Fit blades are made from steel to provide the best hardness and resilience. Cut steel guarantees a consistent part profile and high work output.
The bending phase ensures that no steel fibers are deformed to increase resistance to impacts and stress. Angled, the shape of the tines reduces the power requirement and increases the resistance to wear.
Special heat treatment that consists of water hardening and tempering puts flexibility back into the part to
prevent breakages.
Fast-Fit® blades
Power Harrow Blades
Versatility
The design of standard harrow blades (twisted and beveled) is ideal for working plowed land. It crumbles the soil, is adapted to high working speeds and has angles that reduce power requirement and increase resistance to wear.
The shape of the Optimix blade (angled, pointed, non-beveled) is perfect for working unplowed land. Their special angle enables easy soil penetration and their rectangular shape makes them highly wear resistant.
There is also a long blade available, specially designed
for potatoes.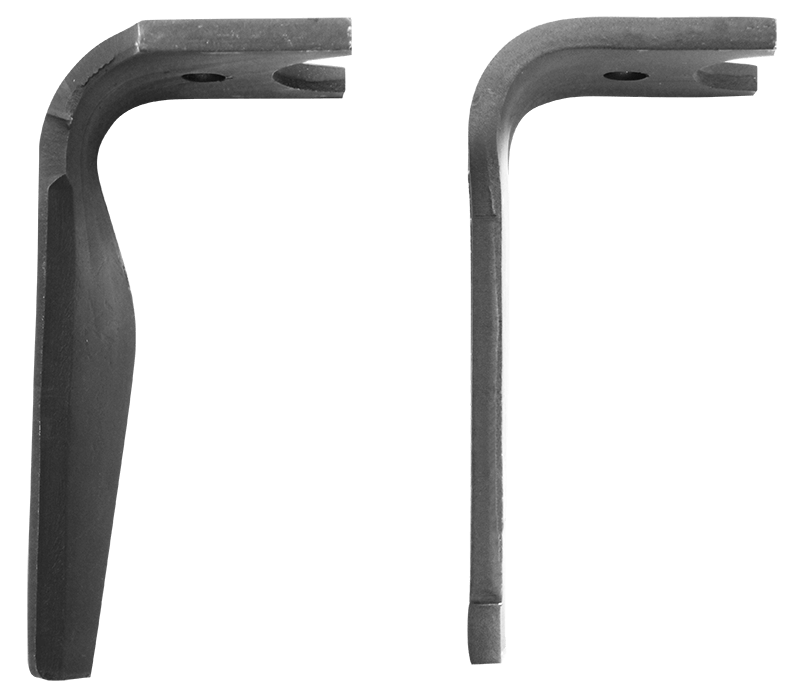 Standard blade / Optimix blade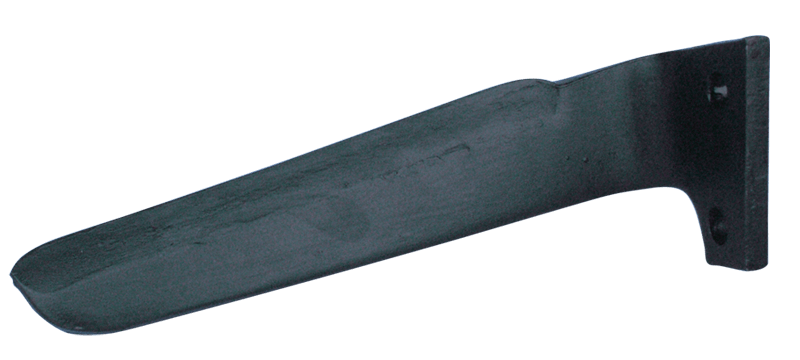 Potato blade (non Fast-Fit version)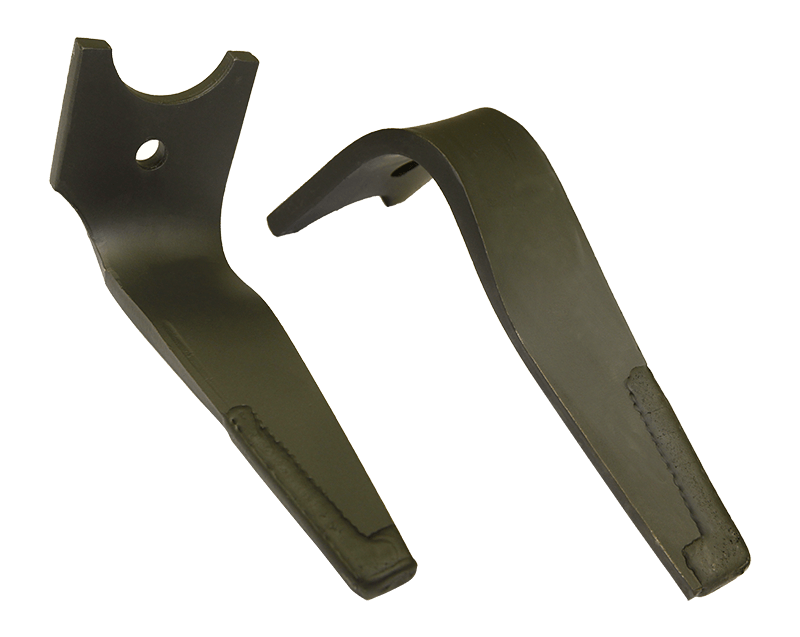 Coated blade
Carbide Option
Fast-Fit blades (DuraKUHN) can also be coated with carbide. The heat treatment process is carried out afterwards for uniform hardness and reduced wear.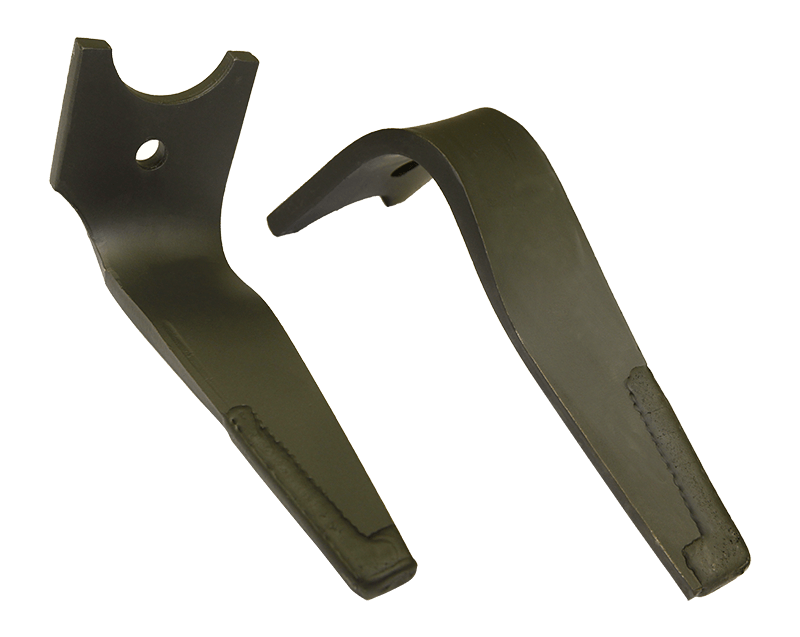 Coated blades
Convenience
Blades are held in place by a highly resistant connecting piece made of forged steel.
The connecting piece is locked in place by an automatic clip placed under the tine holder that is very easily accessible. A protective device is integrated into the holder to prevent damage or accidental loosening of the clip.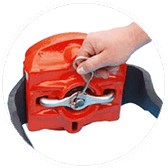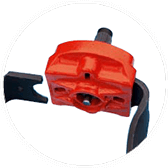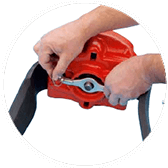 ---
Quick Release Blade System
Safety
The safety system integrated into the shape of the tine and holder can withstand impacts and load variations in stony or hard ground.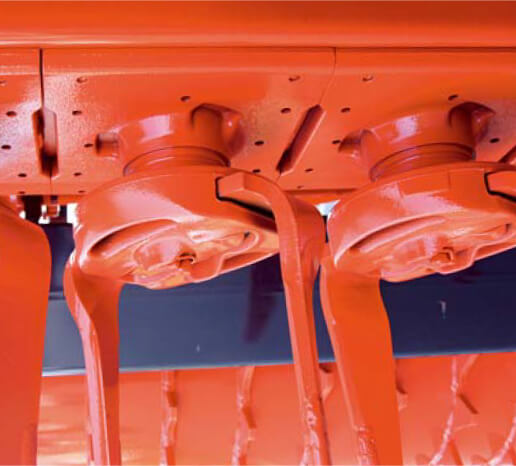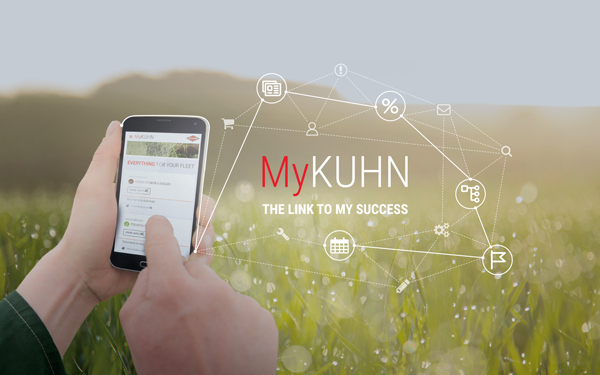 Connect with your KUHN equipment by registering machines on MyKUHN, your online customer portal where you can find manuals, parts catalogs and more.
Go to MyKUHN